Elmwood Park NJ Man Gets Prison for Distribution of Heroin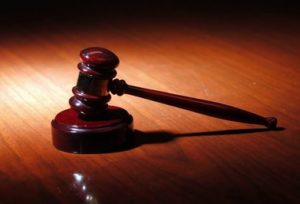 An Elmwood Park NJ man has been sentenced to a lengthy period of incarceration after he pleaded guilty to criminal charges for heroin distribution. Those charges were filed in connection with the suspect's alleged participation in a drug distribution operation with drug dealers selling narcotics in NY and NJ.
The suspect is a 31-year-old resident of Elmwood Park, New Jersey. According to law enforcement, the suspect played a role in a drug distribution network that provided drug dealers with large quantities of heroin in Paterson, New Jersey.
The Paterson New Jersey drug dealers reportedly sold the heroin to other drug dealers who operated in Morris County, New Jersey and Rockland County, New York.
In April 2016, law enforcement officials conducted an investigation into the illegal drug operation. Detectives reportedly observed the Elmwood Park suspect as he tried to buy 150 bricks of heroin. Police moved in and placed the suspect under arrest.
The suspect ultimately reached a plea agreement with federal prosecutors and pleaded guilty to charges for possession with intent to distribute heroin.
Now the suspect has been formally sentenced on the heroin distribution charges. He appeared in U.S. District Court, located in Newark New Jersey, and was officially sentenced to more than 13 years in federal prison.
Elmwood Park Possession of Heroin with Intent to Distribute Charges NJ
For more information about this case, access the NJ.com article, "Elmwood Park Man Gets 13 Years for Role in Bi-State Heroin Ring."