Bergenfield NJ Man Arrested, Accused of Masturbating in Public in New Milford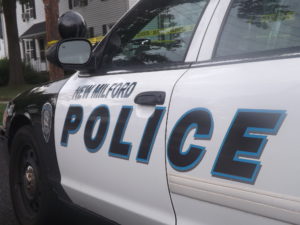 New Milford law enforcement recently arrested a Bergenfield New Jersey man who was allegedly seen masturbating in public. Police officials said that the suspect masturbated in the parking lot of a New Milford 7-Eleven convenience store.
The suspect is a 45-year-old male resident of Bergenfield, NJ. According to law enforcement, the suspect masturbated as he sat in a motor vehicle in the parking lot of the 7-Eleven located on River Road in Bergenfield, New Jersey.
A customer at the store contacted the New Milford Police Department, which sent cops to the scene to investigate. A New Milford NJ police detective allegedly found the suspect seated in a car and committing a sex crime.
When New Milford police officers searched the suspect, they reportedly found him with crystal meth.
The suspect was arrested and charged with a number of criminal offenses, including lewdness and drug possession.
After being placed under arrest and charged, the suspect was released on his own recognizance. He will have to appear in court in Hackensack NJ at a later date to answer the charges against him.
New Milford Lewdness Charges Bergen County NJ
To learn more about this case, read the NorthJersey.com article, "Bergenfield Man Charged with Lewd Act in Parked Car."