Authorities Arrest Bergenfield NJ Murder Suspect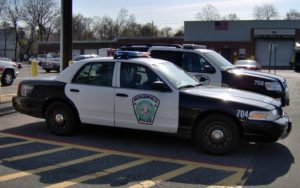 Police officers arrested a Bergenfield New Jersey man who allegedly killed his girlfriend, a woman who resided in Edgewater NJ and worked at a lounge in Englewood NJ.
The suspect, a 40-year-old man who lives in Bergenfield, NJ, was allegedly using credit cards belonging to the victim. Police arrested him at a motel in Linden, New Jersey.
The victim went missing on June 25, 2017. Police investigated and later found her body floating in a river in Brooklyn, NY.
Authorities later discovered the victim's left leg and foot floating in the Hudson River.
Now that the suspect has been arrested in connection with the homicide, he faces very serious criminal charges for first degree murder, stalking, hindering apprehension, credit card fraud, and desecration of human remains.
Additionally, since the suspect and the murder victim were reportedly dating, the suspect may face charges for domestic violence homicide. Authorities have not revealed whether the victim had obtained a restraining order against the suspect before the killing.
Shortly after being placed under arrest, the suspect reportedly suffered a medical issue that required urgent medical attention at Hackensack University Medical Center. It is expected that he will eventually be moved to the Bergen County Jail in Hackensack, New Jersey.
Bergenfield Man Arrested for Domestic Violence Murder of Englewood Woman
For further information about this case, see the NorthJersey.com article, "Bergenfield Man Arrested in Murder of Englewood Lounge Manager."