ACLU Report Shows High Number of Marijuana Arrests in Bergen County, New Jersey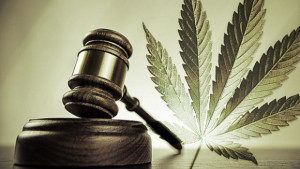 Many states throughout the US have legalized marijuana possession and marijuana use in recent years, including recreational marijuana use and medicinal marijuana use. New Jersey is one of the states that has resisted legalization of recreational marijuana use. Although proponents of marijuana legalization will likely continue to push for new legislation in the coming years, the law currently prohibits possession of even a small amount of marijuana in Bergen County, Essex County, Morris County, Sussex County, and other parts of New Jersey. The penalties for a marijuana conviction in NJ include monetary fines and prison time.
Racial Minorities Disproportionately Arrested for Marijuana Possession in Bergen County, NJ
New Jersey police has been cracking down on drug possession crimes and specifically targeting individuals who commit marijuana possession offenses and marijuana distribution offenses. According to data compiled by law enforcement, this crackdown on drug crimes has had a disproportionate effect on certain racial minorities. The American Civil Liberties Union (ACLU) recently released a report, "Unequal & Unfair: NJ's War on Marijuana Users," that details how African Americans are significantly more likely to be arrested and charged with marijuana possession than other racial groups.
For instance, police in Point Pleasant Beach, a borough that is part of Ocean County, NJ, arrested African Americans for marijuana possession at a rate 32 times higher than the rate at which whites were arrested for marijuana possession. (African Americans comprise approximately one percent of the total population in the beach town.)
Marijuana Possession Arrests in Bergen County, NJ
The ACLU report on marijuana possession arrests in NJ shows that law enforcement is really going after minor drug offenders in Bergen County, New Jersey. In 2013, several Bergen County municipalities ranked among the highest in the entire state in per capita marijuana arrests. This includes Rochelle Park Township, Montvale, Maywood, Fort Lee, and Emerson. Those individuals arrested for marijuana possession in Bergen County faced severe penalties such as monetary fines, driver's license suspension, and jail time.
Bergen County Criminal Attorneys Fight Marijuana Possession Charges
If you were arrested and charged with simple possession of marijuana, possession with intent to distribute marijuana, or any other drug offense in NJ, you need a qualified criminal defense lawyer helping you fight the charges. Call the experienced marijuana possession lawyers at the Tormey Law Firm now to learn about marijuana possession penalties and how to defend against marijuana possession charges.