Moving Man Accused of Stealing Guns in Bogota, NJ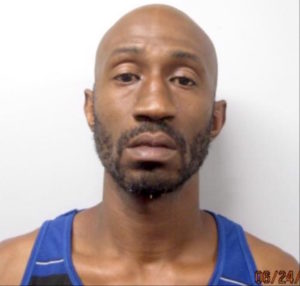 Bogota NJ police recently arrested a North Carolina man who has been accused of stealing three handguns while he was in the process of helping someone move.
The suspect is a 38-year-old man from Wilmington, NJ. He had reportedly been hired as a moving man for a person who needed help changing residences in Bogota, New Jersey. According to authorities, the suspect stole the victim's personal property, including three firearms, during the move.
The victim reached out to the Bogota Police Department after he realized that his personal property was missing. Bogota NJ police detectives then conducted an investigation into the alleged theft offense and located the suspect in a truck parked outside a home on River Road.
A search of the suspect allegedly turned up all three missing handguns, with one weapon reportedly in the suspect's waistband and the other two weapons in the truck.
The suspect now faces criminal weapons charges, including charges for unlawful possession of a weapon and illegal possession of a handgun. The suspect has also been charged with theft of movable property because the guns allegedly recovered by police did not belong to him.
Gun Theft Charges Bogota NJ – Need an Attorney
For additional information about this case, read the NJ.com article, "Moving Man Stole Handguns During Move, Cops Say."