Bergen County Shoplifting Charges in Paramus NJ
Paramus Shoplifting Charges under NJSA 2C:20-11 Dismissed in Bergen County, New Jersey
Shoplifting Defense Lawyers in Paramus NJ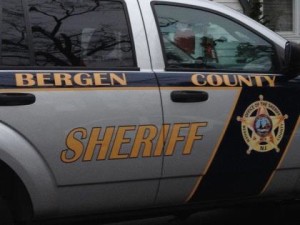 Do you need a lawyer for a shoplifting arrest in Paramus? We can help. Our lawyers have literally handled thousands of these cases with great results. We will fight to get you the best possible outcome in court.
The Paramus shoplifting defense lawyers at the Tormey Law Firm LLC often represent clients who are charged with shoplifting in Bergen County NJ, specifically in Paramus. With our offices conveniently located in Hackensack, New Jersey, our attorneys appear in the Paramus Municipal Court on a weekly basis representing clients facing the disorderly persons offenses of shoplifting from stores like Lord and Taylor, Kohl's, Target, Forever 21, and Coach.
NOTE: Here is a real life example where our attorneys were able to get shoplifting charges dismissed in Paramus Municipal Court.
Shoplifting is governed under the New Jersey Criminal Code by N.J.S.A. 2C:20-11 and shoplifting is graded based on the amount of the alleged theft. For a theft of items less than $200, this is graded as a disorderly persons offense and can be handled in the local municipal court. However, a shoplifting in an amount greater than $200 will be graded as an indictable (felony) charge and the case must be transferred to the Superior Court and the County Prosecutor's office for review and disposition.
If you or a loved one needs assistance with a shoplifting charge in New Jersey, contact our Paramus NJ shoplifting defense lawyers now for immediate assistance at (201)-330-4979. The initial consultation is always provided free of charge and our attorneys will provide the best possible course of action in dealing with your shoplifting charges.
A felony shoplifting charge will be graded based on the amount of the alleged theft which includes:
A second degree shoplifting is in an amount of $75,000 or more
A third degree shoplifting is in an amount more than $500 but less than $75,000
A fourth degree shoplifting is in an amount more than $200 but less than $500
Now, in Bergen County, although the shoplifting is allegedly a felony amount (greater than $200), the reality is that the Bergen County Prosecutor's office is routinely reviewing these third and fourth degree shoplifting charges and remanding them back down to the local municipal court for disposition. For example, if you are charged with a third degree shoplifting for allegedly taking $750 worth of merchandise, this third degree indictable charge will be sent to the Bergen County Superior Court because of the degree of the offense. However, once the Bergen County Prosecutor's office receives the complaint, they will most likely downgrade the charge from a third degree offense to a disorderly persons offense and send the case back to municipal court to be resolved. The reality is that the Prosecutor's office has too many serious cases to deal with and they can't waste time or manpower on low level shoplifting offenses. So, in this case, the defendant is now facing a disorderly persons shoplifting charge (for less than $200) even though the amount of the alleged theft was originally $750.
On the indictable (felony) shoplifting charges, the defendant will be given a date for Central Judicial Processing (CJP) court at the Bergen County Superior Court located in Hackensack, NJ. This is known as a first appearance or an arraignment where the judge informs the defendant of the charges and their rights. If you hire an attorney, in many cases this CJP appearance can be waived and the defendant does not have to appear. Then, the case may be downgraded back to the municipal court for disposition. If not, and the case remains in Superior Court, the case will be listed for a pre-indictment conference to try to resolve the matter before it is presented to the grand jury for an indictment.
Disorderly Person Shoplifting in Paramus Court
For disorderly persons offenses of shoplifting in municipal court, there is a number of ways the case can be resolved. If the store employees (witnesses) do not appear to prosecute the charges, then the case can be dismissed altogether for lack of prosecution. Just because a police officer wrote the complaint doesn't mean they can testify in court, if they did not witness the alleged theft. The State needs to call the actual store employee to testify as to what they saw and attempt to prove the case beyond a reasonable doubt. A second option is to negotiate a downgrade to a local ordinance violation (also known as a municipal ordinance violation) which results in a fine and no criminal record. A third option for first time offenders is a diversion program known as the conditional dismissal program. The defendant must plead guilty to the charge and then they suspend the charge for one year and place the defendant on probation. If the defendant successfully completes the probation then the case is dismissed at the end of the probationary period. NOTE: This is a one time only program. In addition, if the defendant is not a US citizen, a factual basis or guilty plea could jeapordize your immigration status as shoplifting is known as a "crime of moral turpitude". You must consult with an immigration attorney if you are in this situation.
Arrested for Shoplifting Paramus – Need a Lawyer
Finally, it is important to avoid racking up shoplifting convictions on your record because, on a third time shoplifting conviction in New Jersey, the defendant must serve 90 days in the county jail. For more information on shoplifting charges in NJ, contact our attorneys now for a free initial consultation at (201)-330-4979.