Waldwick NJ Police Look for Driver Accused of Leaving Scene of Accident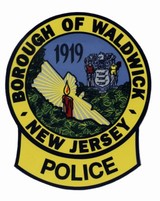 Police in Waldwick New Jersey are trying to identify a motorist who allegedly crashed a car into an SUV on Route 17 and then fled the scene of the accident.
The hit-and-run accident happened around 7:00 a.m. during the morning commute for motorists on Route 17 in Waldwick, New Jersey. According to officials, the suspect was behind the wheel of a Honda Acura and traveling on the highway when he veered in front of an SUV in another lane.
The suspect's car reportedly hit the SUV. This caused the SUV to then slam with great force into a concrete median in the middle of the roadway.
Another motorist on the road at the time of the accident happened to capture video footage of the hit-and-run accident with a dash-cam. Waldwick police detectives now have access to the dash-cam footage and are using it to try to identify the suspect.
If Waldwick NJ investigators can eventually identify and apprehend the suspect, it is likely that charges for leaving the scene of an accident would be filed. Additionally, the suspect could potentially be issued citations for other traffic offenses like reckless driving and making an unsafe lane change.
Waldwick Ticket for Leaving the Scene of An Accident in NJ
For additional information about this case, read the NJ.com article, "Video Shows Hit and Run Driver Slamming into SUV."