Suspects Reportedly Nabbed Stealing Expensive Salmon, Cheese in Carlstadt, NJ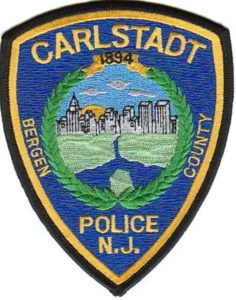 Police arrested two individuals who allegedly stole expensive food products from a warehouse in Carlstadt, NJ.
One suspect owns Kristian Trucking Inc., while the other suspect is employed by the company. According to the Bergen County Prosecutor's Office, a Carlstadt food distributor hired the suspects to deliver salmon, cheese, and sugar from the distributor's warehouse on 16th Street.
The suspects reportedly went to the Carlstadt building on January 24 and loaded the food onto their delivery truck. However, according to law enforcement, the suspects took too many food products and tried to hide the additional items on the truck.
Carlstadt NJ police officers were called to the scene to investigate the alleged theft offense. The cops reportedly discovered that the suspects stole food products valued at more than $8,000.
The two suspects were later arrested and charged with multiple criminal offenses, including theft of movable property and money laundering.
Beyond that, the truck used by the suspects during the alleged theft incident is subject to civil forfeiture.
Stolen Food Products Carlstadt NJ Valued at Over $8,000
To learn more about this case, see the NJ.com article, "Delivery Men Stole $8K Worth of Salmon, Cheese, Sugar, Cops Say."