Police Look for Man Accused of Stealing from Church in Cliffside Park, NJ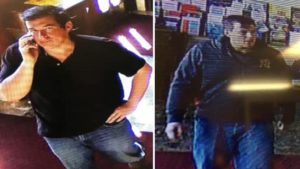 Cliffside Park police officers are trying to find a man who allegedly stole money from a church donation box.
According to law enforcement officials, the suspect committed the thefts at least two times at Church of Epiphany. The church is located on Knox Avenue in Cliffside Park, NJ.
The suspect is an unidentified man who allegedly walked into the Roman Catholic church and took cash from the church donation box. Moreover, he allegedly did this on at least two occasions.
Cliffside Park police detectives are currently investigating the theft crimes and trying to determine the identity of the suspect. To date, investigators have not been able to identify the culprit.
Cliffside Park investigators did obtain video surveillance footage that reportedly shows the suspect in the process of committing at least one theft at the Cliffside Park NJ church.
If authorities can identify and capture the suspect, he could be charged with multiple counts of theft of movable property.
Theft Charges Cliffside Park NJ – Bergen County
To learn more about this case, check out the NJ.com article, "Man Reportedly Stole from North Jersey Church Twice in a Month."
Theft charges can be graded as a misdemeanor or felony offense depending on the amount allegedly stolen. A disorderly persons misdemeanor will be handled at the Cliffside Park Municipal Court. A felony charge will be prosecuted at the Bergen County Superior Court by the prosecutor's office. If you need a lawyer for a theft case in Cliffside Park, contact us now for immediate assistance.