Mahwah NJ Man Accused of Keeping Merchandise Delivered by Accident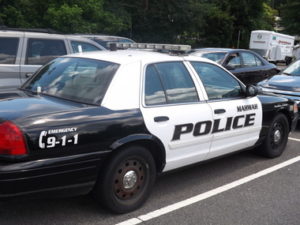 Mahwah NJ detectives arrested a local man accused of committing fraud when he kept $60,000 worth of luxury merchandise mistakenly shipped to his house.
The suspect is a 50-year-old man who bought a house located in the Rio Vista part of Mahwah, New Jersey.
According to law enforcement, the suspect got nine boxes in the mail. The boxes were sent from H.L. James, a luxury brand, and included items such as an alligator skin duffel bag, a passport wallet, and a backpack.
It is believed that the H.L. James merchandise was supposed to be delivered to the person who previously owned the Mahwah NJ residence.
The victim notified Mahwah law enforcement, which then launched an investigation. Detectives with the Mahwah Police Department investigated the possible fraud crime and determined that the suspect might have provided FedEx employees with a false name when signing for the deliveries.
The suspect was subsequently placed under arrest and charged with theft and forgery.
Theft, Forgery Charges Mahwah NJ After Receipt of Over $60,000 in Luxury Merchandise
For further information about this case, check out the NJ.com article, "Man in Million-Dollar Home Kept $60K in Goods Delivered by Mistake, Cops Say."