Leonia NJ Woman Allegedly Promoted Prostitution at Neptune Spa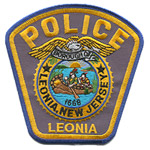 A Leonia New Jersey woman was placed under arrest and charged with promoting prostitution in Neptune, NJ.
The suspect, a 42-year-old Leonia NJ man, is believed to be one of the people in charge of Good Day Spa on Route 33 in Neptune Township, New Jersey.
According to authorities, the Leonia NJ woman promoted prostitution involving female workers at the spa. Those employees allegedly accepted cash from customers in exchange for sexual services.
Neptune New Jersey cops conducted an undercover sting operation and eventually placed the suspect under arrest. Police officers also arrested a second person, a 48-year-old Flushing New York woman.
Both suspects in the case have been charged with promoting prostitution.
After being placed under arrest and charged, the two suspects secured their releases from police custody. They will still have to make appearances in court at a later date to answer very serious sexual offense charges.
Promoting Prostitution Charges Leonia NJ – Need Help
For additional information about this case, read the NJ.com article, "2 Women Charged with Promoting Prostitution at N.J. Spa."