Hackensack NJ Man Wanted in Murder Case, Reportedly Dies During Police Standoff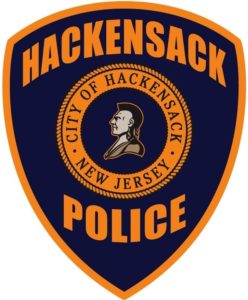 A Hackensack New Jersey man wanted for a recent homicide died as a result of a self-inflicted gunshot wound sustained during a standoff with law enforcement.
The suspect lived in Hackensack, NJ. He was wanted by police in connection with the shooting death of Jacqueline Dicks, an MTA employee.
According to officials, the suspect may have fatally shot the victim and then fled police.
Hackensack police investigated the homicide and soon identified the suspect as the possible culprit. Police later dispatched a SWAT team to the suspect's home, located on First Street in Hackensack, NJ. When SWAT team members got to the residence, the suspect allegedly barricaded himself inside and refused to step outside.
Police negotiated with the suspect for several hours, but things ended tragically when the suspect allegedly used a firearm to shoot himself. Emergency medical responders later pronounced the suspect dead at the scene of the shooting.
Hackensack Man Wanted in Murder Case Commits Suicide in Standoff with Police
For more information about this case, access the NJ.com article, "Suspected Killer of MTA Conductor Commits Suicide During N.J. Standoff: Report."