Hackensack Firefighter Charged with Distribution of Oxycodone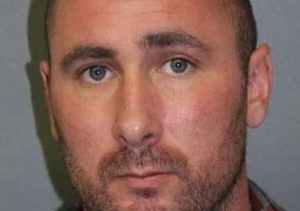 A Hackensack New Jersey firefighter faces criminal charges for illegal distribution of prescription drugs.
The suspect, a 35-year-old resident of Hackensack, is employed as a firefighter with the Hackensack Fire Department. According to Bergen County law enforcement officials, the suspect unlawfully distributed prescription drugs "in and around" Hackensack, New Jersey.
The suspect allegedly sold oxycodone on a number of occasions in the city. Authorities started an investigation after learning that the suspect allegedly sold oxycodone to a man who overdosed on May 6 in Oakland, New Jersey.
The Hackensack Police Department and the Bergen County Prosecutor's Office conducted a joint investigation into the suspect and eventually uncovered enough evidence to place the suspect under arrest.
If the suspect's drug crime case goes to trial in Bergen County Superior Court, he could face severe penalties that include prison time.
After being placed under arrest and charged, the suspect secured his release from police custody with a pending court date.
Oxycodone Distribution Charges Hackensack NJ – Need a Lawyer
To learn more about this case, see the NJ.com article, "N.J. Firefighter Accused of Dealing Oxycodone."