3rd Degree Eluding Police Results in No Record, No License Suspension in Bergen County NJ
Third Degree Eluding Police Charges in Fort Lee, NJ
Bergen County NJ Criminal Lawyers with offices in Hackensack, New Jersey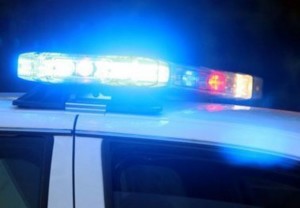 Do you need a lawyer for a felony charge in Bergen County of eluding police? Contact us now for immediate assistance. Here is a recent case we handled there for a client with a great result.
The Tormey Law Firm recently obtained a tremendous result in a case involving a client who was charged with eluding a police officer. Our client was originally charged with Eluding, a third-degree criminal charge carrying a possible sentence of 3-5 years in a New Jersey State Prison, under N.J.S.A. 2C:29-2. He was alleged to have been operating a motorcycle when a police officer attempted to pull him over for a motor vehicle violation. Our client is alleged to have run from the police, initiating a high-speed chase through two towns. The police terminated the chase, but found our client's motorcycle in a parking lot a short while later and came to the conclusion that our client was the one who had operated it at the time of the alleged crime.
Third-degree eluding carries the possibility of three to five years in prison, along with a mandatory loss of New Jersey driving privileges for a period of six (6) to twenty-four (24) months. If the defendant has no prior criminal record, there is a presumption of non-incarceration, meaning that it is unlikely that such a defendant would be sentenced to prison time upon conviction. Our client did have a prior felony conviction from another state, which meant that he did not have that same presumption of non-incarceration. If convicted of the crime, he would likely have been sentenced to a term in either a county jail or state prison.
Through careful analysis of the evidence presented by the state and subsequent negotiation with the prosecutor, attorney Christopher Perry was able to have the case downgraded from Superior Court to Municipal Court. As a result, the client was no longer facing a felony eluding offense but rather was facing misdemeanor level charges known as disorderly persons offenses. Then, when Mr. Perry appeared in the Fort Lee Municipal Court, he was successful in persuading the municipal prosecutor to downgrade the case further to a violation of a local ordinance which results in a fine only. In doing so, Mr. Perry was able to ensure that our client kept his driving privileges and served no time in prison, jail, or on probation.
Arrested Eluding Police Bergen County – Need an Attorney
This outcome was an enormous success for our client and for The Tormey Law Firm. Should you or anyone you know or care about end up facing these or similar types of charges, it is absolutely vital that you seek out experienced attorneys to represent your interests immediately. The Tormey Law Firm is available to discuss your case and ensure that you have every possible chance of succeeding in obtaining the best possible outcome. Contact our Hackensack NJ offices now for immediate assistance at (201)-330-4979. The initial consultation is always provided free of charge.