3rd Degree Eluding a Police Officer Charges in Bergen County, NJ
Third Degree Eluding Charges in Hackensack NJ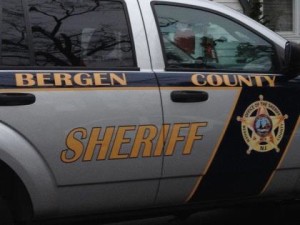 Have you been arrested for eluding a police officer in Bergen County? Contact us now for help. Here is a recent case we handled there for a client facing similar charges with a fantastic result.
The Bergen County NJ criminal defense attorneys at the Tormey Law Firm recently achieved a great outcome in Central Municipal Court for a client who was charged with third degree eluding in Bergen County, New Jersey. Initially, our client was accused of multiple traffic violations including reckless driving, careless driving, failing to maintain lane, failing to observe traffic signals, driving without a registration and, worse, trying to get away from the police when they tried to initiate a motor vehicle stop in Hackensack, New Jersey. In all, our client was facing a criminal record, thousands of dollars in fines, 22 points on his license, two years of a suspended driver's license, and potential jail time. Fortunately, the experienced criminal defense and traffic lawyers at the Tormey Law Firm negotiated an outstanding plea deal that resulted in only 6 points and fines only – our client left court with his driving privileges and no criminal record.
Pursuant to N.J.S.A. 2C:29-2(b), any person, while operating a motor vehicle on any street or highway in this State who knowingly flees or attempts to elude any police or law enforcement officer after having received any signal from such officer to bring the vehicle to a full stop commits a crime of the third degree; except that, a person is guilty of a crime of the second degree if the flight or attempt to elude creates a risk of death or injury to any person. Third degree eluding imposes a potential penalty of up to $15,000 in fines and three to five years in prison. Additionally, when it comes to sentencing, the court shall order the suspension of that person's driver's license for a period of not less than six months or more than two years. In other words, there is a mandatory loss of driver's license for anyone convicted of eluding. As for reckless driving, according to R.S. 39:4-96, a person who drives a vehicle heedlessly, in willful or wanton disregard of the rights or safety of others, in a manner so as to endanger, or be likely to endanger, a person or property, shall be guilty of reckless driving and be punished by imprisonment in the county or municipal jail for a period of not more than 60 days, or by a fine of not less than $50.00 or more than $200.00, or both.  A conviction for reckless driving also results in 5 points to the driver's license.
Arrested for Eluding Police Bergen County – Need a Lawyer
The bottom line is that the combination of traffic offense and third degree eluding can result in high fines, imprisonment, and loss of driving privileges in New Jersey. If you are charged with eluding a police officer and issued traffic summonses for reckless driving, careless driving, or any other traffic offenses, an experienced criminal defense and traffic lawyer may be able to save your ability to legally drive in New Jersey, keep you out of jail, and prevent a permanent criminal record.   The experienced defense attorneys at the Tormey Law Firm have successfully handled eluding cases and traffic matters throughout New Jersey and they are ready to help you today.