Waldwick Man Pleads Guilty to Armed Robbery, Carjacking in Passaic County, NJ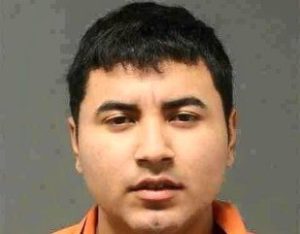 A Waldwick New Jersey man will be spending time behind bars in a federal prison after he pleaded guilty to numerous criminal charges related to an armed robbery and carjacking in Passaic County.
The suspect is a 21-year-old Waldwick man. According to law enforcement, he was with at least three other men on Christmas Day. The men allegedly entered the PD Benders Tavern in Hawthorne NJ and committed a robbery.
The men allegedly got $200 in cash from the restaurant and then fled the area on foot.
According to federal prosecutors, the robbers later hailed a taxi in Paterson NJ and then kidnapped the driver. At some point, the suspects allegedly assaulted the driver with a beer bottle and a knife. Fortunately, the victim survived the attack.
Detectives conducted an investigation into the violent incidents and identified the suspect as one of the culprits. He was subsequently placed under arrest and charged with a number of criminal offenses, including robbery, carjacking, and kidnapping.
Now the suspect has reached a plea agreement with the U.S. Attorney's Office and pleaded guilty to the most serious criminal charges. He will be sentenced at a later date.
To learn more about this case, see the NJ.com article, "Man Pleads Guilty to Christmas Day Robbery, Kidnapping Taxi Driver."