Saddle River Nurse Allegedly Assaulted Paralyzed Patient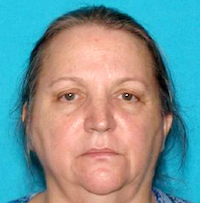 A Saddle River NJ woman who served as a registered nurse for a disabled man faces aggravated assault charges after she allegedly abused her patient.
The suspect, a 64-year-old resident of Saddle River, New Jersey, was hired to care for the disabled victim at his Bergen County home.
According to authorities, the suspect was physically abusive and slapped the victim more than once.
When the victim's mother began to suspect that the suspect was mistreating her son, she reached out to local law enforcement.
Authorities opened an investigation into the physical abuse allegations and eventually arrested the suspect. The most important piece of evidence uncovered during the investigation was reportedly a video shot by the victim's mom. The video reportedly shows the suspect attacking the 26-year-old victim.
Fortunately, the victim was not seriously hurt as a result of the alleged assaults.
If the suspect is ultimately convicted on the criminal charges, she could potentially be sentenced to up to 18 months in New Jersey State Prison.
For additional information about this case, read the NJ.com article, "Shocking Video Shows Nurse Mistreating Paralyzed Man."