Ridgefield Park NJ Woman Allegedly Sold Cocaine in House with Kids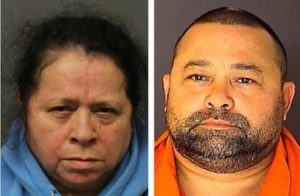 A woman from Ridgefield Park has been charged with cocaine distribution after police officers allegedly caught her selling narcotics in a home with three kids present.
The suspect, a 60-year-old Ridgefield Park NJ woman, reportedly distributed cocaine out of a house located on Teaneck Road in Ridgefield Park.
Detectives with both the Ridgefield Park Police Department and the Bergen County Prosecutor's Office investigated the suspect after receiving a tip about illegal drug activity. Police conducted surveillance on the Ridgefield Park home and allegedly observed drug sales.
When law enforcement searched the residence, they allegedly came across 22 grams of cocaine with a street value of roughly $4K.
The suspect was arrested and charged with a number of crimes, including distribution of cocaine and child endangerment.
To learn more about this case, go to the NJ.com article, "Sex Offender Sold Cocaine from House Full of Kids, Cops Say."