Police Arrest Man Who Allegedly Stole from Church in Lyndhurst, NJ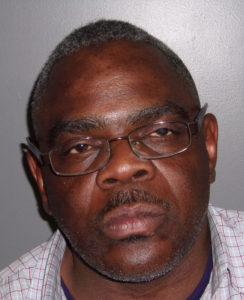 Police in Lyndhurst NJ apprehended a man who allegedly stole cash from St. Mary's Church.
The suspect, a 54-year-old resident of South Orange, NJ, reportedly entered the church rectory around 7:00 a.m. He was initially allowed inside the building by workers at the church's food bank.
Once inside the building, the suspect reportedly came across the safe and saw that it was not locked. He then allegedly opened the unlocked safe and stole more than $6,000 in cash and checks.
Lyndhurst NJ detectives investigated the theft offense and obtained video surveillance images. Investigators used the images to identify the suspect as the possible culprit.
Police officers later arrested the suspect at Penn Station in Newark, New Jersey.
The suspect now has to answer criminal charges for third degree theft of movable property.
After being placed under arrest and processed, the suspect was transported to the Bergen County Jail in Hackensack, NJ. He was being held at the correctional facility in advance of a bail hearing.
For additional information about this case, view the NJ.com article, "Suspect in Lyndhurst Church Theft Arrested."