Home Health Aide from Garfield NJ Allegedly Stole Possessions of Franklin Lakes Residents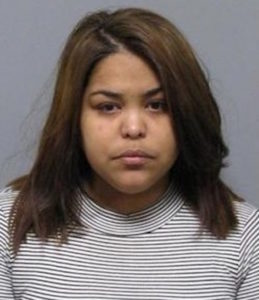 Police in Franklin Lakes NJ arrested a home health aide accused of stealing the personal possessions of her clients.
The suspect, a 30-year-old woman who resides in Garfield, NJ, was able to gain entry to two homes in Franklin Lakes because she worked as a home health aide.
The suspect was supposed to provide assistance to her clients, but instead she allegedly stole jewelry, electronics, and other personal items.
The suspect allegedly committed the first theft on August 18, 2016 at a residence on Courter Road in Franklin Lakes, NJ. According to police, the suspect stole a laptop, jewelry, and credit cards.
The suspect allegedly committed the second theft on September 11, 2016 at a residence located on Meadow Lane in Franklin, New Jersey. The suspect is believed to have gotten away with jewelry during this theft.
Detectives with the Franklin Lakes Police Department were eventually able to identify and apprehend the suspect. She was apprehended at her home in Garfield, New Jersey.
The suspect is charged with multiple counts of theft of movable property. Since the total value of the stolen items is almost $20K, the suspect would be subject to significant criminal penalties convicted. As set forth by N.J.S.A. 2C:20-3(a), theft of movable property (also known as "theft by unlawful taking") is a third degree felony when the stolen items are worth more than $500. A conviction for third degree theft could result in a sentence of 3-5 years in New Jersey State Prison.
After being arrested, the suspect was remanded to the Bergen County Jail in Hackensack, NJ.
For further information about this case, check out the NJ.com article, "Health Aide Preyed on Homes in Wealth N.J. Town, Police Say."