Former Alpine NJ Resident Pleads Guilty to Securities Fraud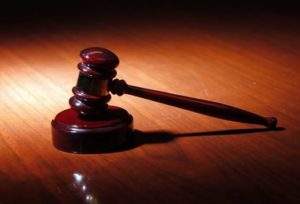 A man who previously lived in Alpine NJ is probably on his way to prison after admitting to stealing $5 million and pleading guilty to fraud offense charges.
The suspect, a 63-year-old male who used to live in Bergen County NJ before leaving for Connecticut, was arrested last year in connection with a major federal investigation into alleged securities fraud. Federal prosecutors said that the suspect defrauded investors and stole millions of dollars.
The suspect committed the fraud crimes in his capacity as president and owner of two businesses: a consulting service and a company that specialized in mobile security. The suspect alleged persuaded his investors to give money to his companies by lying about having the backing of a third business.
The suspect could be required to pay restitution for the $5 million that he allegedly stole from the victims.
Last year, the suspect was arrested and charged with securities fraud, transacting in criminal proceeds, and other very serious crimes. He later reached a plea deal with federal prosecutors and pleaded guilty to the securities fraud charges.
When the suspect appears in U.S. District Court later this year, he will face up to 30 years in prison.
To learn more about this case, read the NJ.com article, "Former Alpine Man Scammed Investors and Now He's Going to Jail."