Florida Man Who Defrauded Bergen County NJ Business Sentenced to Prison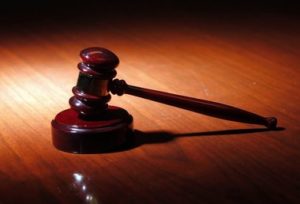 A Florida man is going to be spending at least a few years behind bars for defrauding a business in Bergen County, New Jersey.
The suspect, a 57-year-old Windermere FL man, reportedly stole around $1.6 million from a Bergen County factoring company.
The Bergen County NJ business is a factoring service that helps other businesses in need of short-term financing. The suspect owned a trucking company and reportedly entered into an agreement with the Bergen County factoring business.
According to federal prosecutors, the suspect gave the factoring company false invoices and other fraudulent documents; in return, he got more than $1.5 million.
After authorities learned of the alleged fraud, they launched an investigation and eventually placed the suspect under arrest.
The suspect ultimately avoided trial in the case by reaching a plea deal with the US Attorney's Office and pleading guilty to federal criminal charges for wire fraud.
Now the suspect has been formally sentenced in the case. He recently made an appearance in U.S. District Court in Trenton, where the federal judge sentenced him to more than four years in a federal penitentiary. Additionally, the judge ordered the suspect to pay approximately $1.6 million in restitution.
To learn more about this case, access the NJ.com article, "Man Gets 4 Years in Prison for Bilking N.J. Company Out of $1.5M."