Fair Lawn NJ Woman Pleads Guilty to Preparing False Tax Documents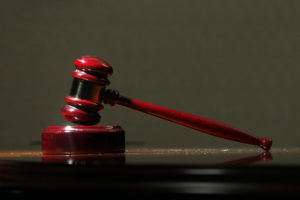 A Fair Lawn New Jersey woman faces prison time after pleading guilty to tax fraud charges.
The suspect, a 43-year-old Fair Lawn NJ resident, owned Santos & Associates in Union City, NJ. In addition to owning and operating the business, the suspect served as the company's tax preparer.
According to law enforcement, the suspect prepared tax forms for the business. Those forms reportedly listed fraudulent deductions and educational credits that allowed the suspect to get more than $130K in tax refunds from 2012 to 2014.
Authorities became aware of the suspect's fraudulent activity and opened an investigation. Detectives eventually determined that enough evidence existed to place the suspect under arrest and charge her with fraud crimes.
The suspect could have faced decades in prison if convicted at trial in U.S. District Court in Newark, but she avoided trial by reaching a plea deal with federal prosecutors. She ultimately pleaded guilty to just one count of aiding and assisting others in the preparation of false tax returns; in return, prosecutors agreed to drop the other criminal charges against her.
The suspect must still appear in U.S. District Court later this year so that the judge can sign off on the plea agreement. It is expected that the judge will sentence the suspect to three years in prison.
For more information about this case, check out the NJ.com article, "Union City Tax Preparer Admits to $130K Fraud."