Englewood NJ Police Warn Residents About Robbers Targeting Hispanics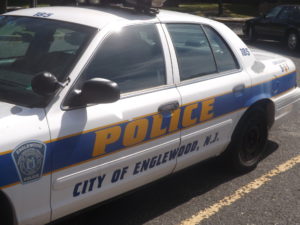 The Englewood Police Department in Bergen County has warned local residents about a group of robbers that is targeting Hispanics.
Englewood New Jersey cops have received several reports of street robberies occurring in the area of Wilbur Street and Park Avenue on the west side of Englewood. Most of these armed robberies occurred between 8:00 p.m. and 11:00 p.m.
The most recent robbery attempt involved a 29-year-old Hispanic male who was violently attacked during a robbery on the city's west side. The victim defended himself, but the thieves responded by assaulting him. At some point, one of the attackers used a knife to stab the Hispanic victim in the leg.
Afterwards, the victim was moved to Englewood Hospital and treated for his injuries. Doctors later listed him in stable condition.
Since January 1, 2017, at least 13 Hispanic people have been victimized by robbers on Englewood streets. Most of the thefts involved the use of guns or knives.
Detectives with the Englewood Police Department are currently investigating the robberies and trying to determine the identities of the culprits. Any members of the public with information about the violent theft incident should call police at 201-568-4875.
To learn more about this case, access the NJ.com article, "Thieves Targeting Hispanics in North Jersey, Cops Warn."