Bergenfield Man Allegedly Stole $20K Worth of Soda from ShopRite in Jersey City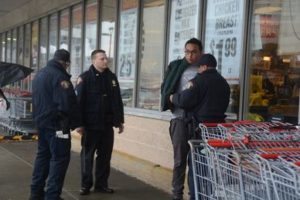 Police officers recently arrested a Bergenfield man accused of stealing $20,000 worth of soft drinks from a grocery store located in Jersey City, New Jersey.
According to authorities, the suspect illegally took a massive amount of soda from the ShopRite on Marin Boulevard in Jersey City, NJ. The suspect accessed the grocery store items through his job as a delivery driver.
ShopRite officials became aware of the possible theft when a loss prevention officer looked at store inventory records and realized that 3,239 units of Canada Dry soda had gone missing from the beginning of November 2016 to the end of January 2017. ShopRite officials and Canada Dry officials subsequently got together to investigate the possible theft offense.
According to prosecutors, the suspect spoke to his bosses and confessed to stealing the soda. He was then arrested detectives in Jersey City, NJ.
The suspect now faces very serious criminal charges for theft of movable property. If the suspect is ultimately convicted on the theft charges, or if he pleads guilty to the theft charges, he could potentially be sentenced to prison, fined, and ordered to pay restitution to ShopRite.
To learn more about this case, access the NJ.com article, "Man Stole $20K Worth of Soda from ShopRite, Cops Say."