Bergen County NJ Marijuana Distribution Results in PTI Program Admission
Getting Pre-Trial Intervention for Your Marijuana Distribution Case in Bergen County NJ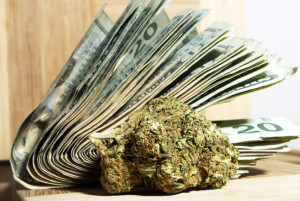 When you need a lawyer for marijuana distribution charges in Bergen County, you want someone with the knowledge and experience necessary to handle your case. Many times, there are defenses and diversionary options available, such as PTI that can be used to get your charges dismissed. We should know, as our criminal law firm located in Hackensack, NJ has achieved many successful results for clients facing serious prison time for marijuana distribution and possession with intent to distribute in Bergen County Superior Court.
In a timely example, Travis J. Tormey recently represented a client charged with marijuana distribution, a crime of the third degree, as well as possession of marijuana over 50 grams, a fourth degree felony. On a third degree crime, the client was facing three (3) to five (5) years in New Jersey state prison if convicted of this offense. Alternatively, the client was also facing up to eighteen (18) months in state prison if convicted of the fourth degree crime.
The client and his girlfriend were traveling down from New York through New Jersey when they were stopped in Bergen County. Based on the weight of the marijuana in his possession, he was charged with distribution. However, he did not have any scales or cash that would indicate that he was selling drugs and he also was not observed actually selling drugs. Therefore, the possession of marijuana charge with intent to distribute was questionable at best. Our client had no prior criminal history so we had him apply for the Pre-Trial Intervention program (known as "PTI"). PTI is a diversionary program for first time offenders which allows the client to not only avoid any jail time but also to avoid a felony charge on their record if they successfully complete the PTI probationary period.
What if the Prosecutor Objects to PTI Admission?
It is a $75 application fee to apply for PTI and you are interviewed by the probation department. The probation department then makes a recommendation to the prosecutor's office whether or not they think the defendant is a good candidate for PTI. In this case, the probation department objected to the defendant being admitted into PTI because the defendant lives out of state and based on the nature of the charges. However, our Bergen County NJ criminal attorneys were able to convince the assistant Bergen County prosecutor that our client was a good candidate for PTI and, as a result, the prosecutor admitted our client into the PTI program over the objection of the probation department.
In addition, the charges were dismissed against our client's girlfriend who was in the vehicle with him. Now, if our client remains arrest free and passes the mandatory drug tests in PTI, the charges will be dismissed at the end of his probationary period. Once the case is dismissed, the client can file an expungement to have the arrest removed from his record as well. This was a great result for our client and the Tormey Law Firm.
Want to know if you are eligible for Pre-Trial Intervention when charged with distributing marijuana in NJ? Call now
If you need to discuss pending charges for CDS distribution anywhere in Bergen County, NJ, simply call our criminal law firm with offices in Hackensack at (201)-330-4979. The consultation is free and one of our skilled drug defense lawyers can assist you anytime.