Teacher Who Lives in Teaneck NJ Charged with Sexual Assault of Underage Girl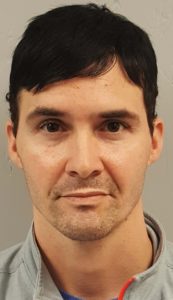 A Teaneck New Jersey man who teaches in Bergen County NJ was arrested and charged with numerous sexual offenses after being accused of inappropriately touching a minor.
The suspect, a 41-year-old man from Teaneck, reportedly sexually assaulted a six-year-old girl on February 17 in Teaneck, NJ.
Prosecutors have yet to reveal much in the way of details about the case, including the name of the suspect's school or whether the alleged victim was one of his students.
Someone contacted the Teaneck Police Department on February 22, spurring an investigation by Teaneck police and the Bergen County Prosecutor's Office. Detectives conducted interviews and ultimately decided to arrest the suspect.
The suspect has been charged with multiple crimes, including sexual assault, criminal sexual contact, and endangering the welfare of a child.
After being placed under arrest and charged, the suspect was moved to the Bergen County Jail in Hackensack, NJ.
Teaneck Sexual Assault Charges of Underage Victim, Bergen County NJ
To learn more about this case, access the NJ.com article, "Teacher from Teaneck Charged with Sexually Touching 6-Year-Old Girl."