Ridgewood NJ Psychiatrist Charged with Illegal Distribution of Prescription Drugs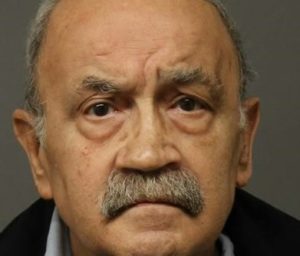 A Ridgewood New Jersey psychiatrist faces very serious criminal charges for illegal distribution of prescription drugs.
According to the Bergen County Prosecutor's Office, the suspect is a 72-year-old Bergen County man with a psychiatry practice in Ridgewood, NJ. (However, his license to practice in New Jersey is currently suspended.)
Bergen County officials became aware of the criminal allegations in February 2016 and immediately started an investigation into the suspect. Cops went undercover as patients and visited the suspect's Ridgewood office. The suspect allegedly failed to give them medical evaluations, but he still provided them with prescriptions for Xanax, Adderall, codeine, and other medications. According to authorities, the undercover officers gave the suspect cash in exchange for the prescription drugs.
When the suspect was later hospitalized for an illness, he reportedly had another person go to his office, meet with patients, and provide prescriptions for various medications. The prescriptions allegedly had the suspect's signature.
The suspect has been charged with drug crimes that include unlawful distribution of prescription drugs.
Prescription Drug Distribution Ridgewood NJ – Bergen County
For more information about this case, access the NJ.com article, "N.J. Psychiatrist Charged with Selling Prescriptions for Xanax, Other Drugs."
Prescription drug distribution is a serious felony charge prosecuted by the Bergen County prosecutor's office in Hackensack NJ. The defendant in this case faces a permanent felony charge on his record and years in prison if convicted of this offense.
If you or a loved one need a Bergen County criminal lawyer to fight these charges in court, contact us now for a free initial consultation.