Police Reportedly Find Marijuana Hidden in Truck in Ridgefield, NJ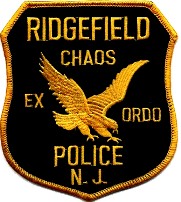 Law enforcement seized a large amount of marijuana that was allegedly discovered inside a pickup truck parked off a road in Ridgefield, NJ.
The Ridgefield Police Department received a report of a suspicious truck without license plates and immediately got in touch with the Bergen County Sheriff's Department K9 Unit and the Bergen County Prosecutor's Office. When members of the K9 Unit got to the scene, they saw a white Chevrolet Silverado truck on the side of the road.
Police officers towed the pickup truck to police headquarters and then conducted a search of the vehicle. While conducting the search, police reportedly discovered around 30 pounds of marijuana hidden inside a "trap" compartment.
Homeland Security Investigations continued the investigation and learned that the truck had been registered out of Oklahoma. Police have not yet identified the owner of the vehicle, so there have been no criminal charges filed in the case so far.
If investigators can eventually identify and capture the person responsible for the illegal drugs found in the truck, that person could be charged with very serious drug offenses that include possession of marijuana with intent to distribute.
Marijuana Distribution Charges Ridgefield Park NJ
For additional information about this case, see the NJ.com article, "30 Pounds of Marijuana Hidden in Truck's Secret Compartment, Authorities Say."