Police Bust Drug Mill in Edgewater, New Jersey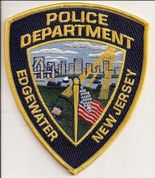 Hackensack NJ law enforcement arrested four men who were reportedly operating a drug mill out of a home in Edgewater, NJ.
The Hackensack Police Department sent cops to the Riverside Square Mall after receiving a report of two suspicious individuals loitering. Hackensack police officers went to the area and saw the two men: a 55-year-old man from Florida and a 33-year-old man from Arizona. A search of the suspects reportedly turned up $69,000. As a result, the suspects were placed under arrest and charged with money laundering.
Detectives with the Hackensack Police Department investigated the situation and later went to a house located in Edgewater, New Jersey. A search of the home turned up a large amount of illegal narcotics, including three kilograms of cocaine, approximately 30 pounds of marijuana, and roughly one ounce of heroin. Police also allegedly found drug paraphernalia that included a kilogram press machine, large scales used for weighing drugs, and a money-counting machine, in addition to a handgun and $182,000 in cash. The drug operation has been described by authorities as a low-level "drug mill."
Two more men were arrested the Edgewater house: a 35-year-old Edgewater resident and a 32-year-old West NY resident. They have been charged with multiple crimes, including cocaine distribution, heroin distribution, possession of marijuana with intent to distribute, and money laundering.
Running a Drug Distribution Facility in Edgewater NJ
For more information about this case, read the NJ.com article, "Edgewater Home Was Operating as a Drug Mill, Cops Say."