NY Man Accused of Robbing Bank in Fort Lee, New Jersey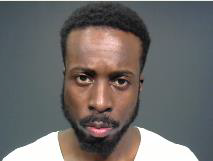 A New York man who reportedly robbed a Fort Lee NJ bank earlier this year is set to appear in federal court in Newark, New Jersey.
According to federal prosecutors, the suspect committed the theft at the Bank of New Jersey on January 20. He reportedly entered the bank building, gave a note to a bank employee, and demanded that the employee give him money. The note reportedly said that the suspect possessed a firearm and would use the gun shoot the employee.
After the suspect allegedly got around $5K in money from the bank worker, he reportedly ran out of the building and fled the scene on foot.
Fort Lee cops soon showed up at the scene and found the suspect on the George Washington Bridge. When police arrested the suspect, he allegedly had $5,000 in stolen cash in his pocket.
The suspect, a 30-year-old NY man, now faces federal criminal charges for bank robbery.
If the suspect is convicted of bank robbery, he would be subject to severe penalties that include 20 years in a federal penitentiary and a $250K fine.
Fort Lee Bank Robbery Charges NJ
To learn more about this case, read the NJ.com article, "N.Y. Man Hit with Federal Charges in North Jersey Bank Heist."