Mahwah Priest Pleads Guilty to Child Pornography Possession in PA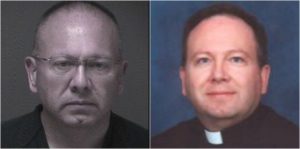 A man from Mahwah who served as a priest in Union NJ is likely going to be spending time in prison after he admitted to distributing child pornography in Pennsylvania.
According to Pennsylvania law enforcement, the suspect went online to download illicit sexual images of juveniles and then later uploaded the illegal images to the Internet on at least 20 occasions.
The suspect eventually reached a plea deal with prosecutors in Wayne County, PA. He pleaded guilty to dissemination of child pornography and prosecutors agreed to recommend a lighter sentence than he would have faced if convicted at trial.
The suspect will make an appearance in court on June 8 so that he can be formally sentenced. It is expected that prosecutors will recommend a sentence of eight years in prison.
The suspect reportedly has a prior history that involves the sexual abuse of juveniles. He allegedly molested a teenage boy in the 1980s.
After being arrested for the recent criminal charges, the suspect was removed from his position as a vicar at Holy Spirit Church in Union Township, New Jersey.
Possession of Child Pornography Charges in Mahwah NJ
For further information about this case, view the NJ.com article, "New Jersey Priest Pleads Guilty to Child Porn Charge."