Hillsdale NJ Police Arrest Man Who Allegedly Caused Disturbance at Supermarket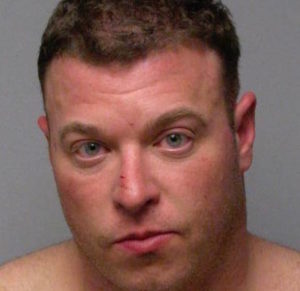 Hillsdale NJ police arrested a Park Ridge NJ man accused of causing a disturbance in the parking lot of a supermarket.
A short time after 10:30 a.m., the Hillsdale Police Department received at least one 911 call about a man standing outside the ShopRite Supermarket located on Broadway in Hillsdale, NJ. According to authorities, the man was begging for money in a way that shoppers may have viewed as threatening.
Hillsdale police officers went to the grocery store to investigate, but the suspect had already left by the time they arrived. Witnesses said that the suspect drove away from the area in an SUV.
Police soon found the suspect's SUV parked at the Oritani Bank located in Woodcliff Lake, New Jersey.
While speaking to the suspect, police learned that he had outstanding arrest warrants.
Officers attempted to arrest the suspect, but he reportedly drove off in the SUV and then tried to make a run for it. Police apprehended the suspect in a nearby wooded area.
The scary situation caused police to exercise caution and issue a shelter-in-place alert at Pascack Valley High School.
The suspect, a 33-year-old resident of Park Ridge, faces several criminal charges, including eluding police, evading, resisting arrest, obstruction of justice, and illegal possession of drugs.
After being placed under arrest and processed, the suspect was transported to the Bergen County Jail in Hackensack, New Jersey.
Eluding Police, Resisting Arrest Charges Park Ridge NJ
For additional information about this case, read the NJ.com article, "Fleeing 'Beggar' Triggers School Lockdown, Cops Say."