NY Man Busted for Marijuana Possession in Mahwah NJ, Brother Allegedly Impersonated Cop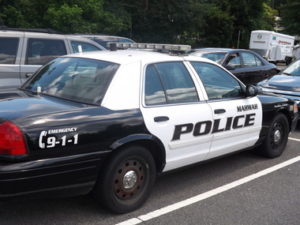 Mahwah NJ police arrested a man who has been accused of impersonating a cop who tried to help his brother get drug possession charges dropped.
The suspect's brother hails from Hopewell Junction in New York and was reportedly driving in Mahwah NJ when he committed a traffic offense. A Mahwah police officer stopped the car, approached the vehicle, and allegedly noticed marijuana inside the vehicle.
A search of the car reportedly led to the discovery of drugs that include a bag of pot, a marijuana joint, and medical marijuana.
Police subsequently arrested the driver and began to process him when the driver's brother allegedly called and impersonated a police officer with the Fishkill Police Department in NY. According to law enforcement, the suspect claimed that his brother was an undercover officer conducting a sting operation.
Mahwah police looked into the matter and determined that the suspect was lying about being a cop. He was later arrested in Mahwah and charged with multiple crimes, including impersonating a police officer, obstruction of justice, and hindering apprehension.
Meanwhile, the suspect's brother was charged with various criminal offenses as well, including simple possession of marijuana, possession of drug paraphernalia, and receiving stolen property.
For additional information about this case, see the NorthJersey.com article, "Police: Brother of Arrested Man Called Pretending to Be Cop."