Fair Lawn Police Arrest East Rutherford Woman on Charges of Heroin Possession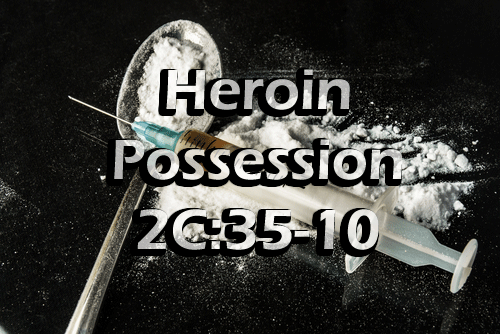 Police in Fair Lawn NJ captured an East Rutherford woman accused of possessing a large amount of heroin and hiding the drugs in her underwear.
The suspect, a 26-year-old East Rutherford resident, was reportedly spotted by a patrol officer as she walked on Second Street in Fair Lawn. The Fair Lawn NJ cop approached the suspect when he reportedly noticed her acting in a suspicious manner.
The officer spoke with the suspect and allegedly saw a crack pipe extending out of her pocket.
When law enforcement later searched the suspect, they allegedly found her in possession of 41 bags of heroin hidden in her underwear. Police also allegedly discovered 55 bags of crack cocaine taped to the suspect's thigh.
A check on the suspect in the police database reportedly turned up arrest warrants out of Haledon NJ and Rochelle Park NJ.
The suspect faces very serious criminal charges for a number of drug offenses, including heroin possession, crack cocaine possession, and possession of drug paraphernalia.
To learn more about this case, read the NorthJersey.com article, "Police: Woman Had Drugs Taped to Leg, Hidden in Underwear."