Animal Cruelty Investigation in Oakland NJ Leads to Arrest for Heroin Possession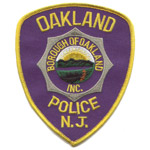 Police investigated a report of animal cruelty in Oakland NJ and reportedly discovered evidence of illegal drug possession.
The American Society for the Prevention of Cruelty to Animals (ASPCA), the country's largest humane society, received a tip about animal cruelty being committed at a home in Oakland, NJ. The organization notified Oakland NJ police, which sent officers to the residence to conduct an investigation.
When Oakland cops went to the house and searched the premises, they reportedly came across illegal drugs. Among the narcotics allegedly found at the residence was an unspecified quantity of heroin and assorted drug paraphernalia.
Oakland NJ police arrested one person, a 32-year-old New Milford NJ resident. He has been charged with multiple drug crimes, including heroin possession and possession of drug paraphernalia. The outcome of the animal cruelty investigation has not been made public at this time.
If the suspect goes to trial and is convicted of heroin possession, he would face significant penalties. N.J.S.A. 2C:35-10 stipulates that a person who possesses even a trace amount of heroin can be charged with a third degree criminal offense. A conviction on third degree heroin possession could lead to a sentence of 3-5 years in NJ State Prison.
For additional information about this case, read the Wyckoff Patch article, "Oakland Animal Cruelty Investigation Leads to Drug Charges."