Accused Gang Member Gets Prison Time for Shooting at Hackensack NJ Cops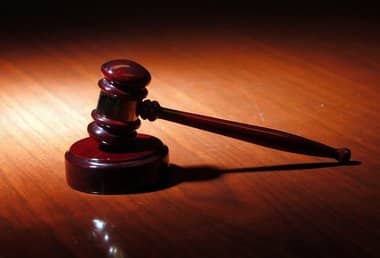 A suspect who is believed by authorities to be a member of the Bloods gang is headed prison after admitting that he shot at police officers in Hackensack, New Jersey.
The suspect, a 25-year-old man from Bergen County, NJ, was reportedly involved in a violent shootout with Hackensack police in July 2013. Four officers sustained injuries as a result of the shooting incident.
Two police cruisers chased after the suspect as he tried to run from a First Street housing project. During the chase, the suspect reportedly used a gun to fire several gunshots at the police officers. One of the bullets from the suspect's handgun went through the front windshield of one of the police patrol vehicles.
Law enforcement was eventually able to subdue the suspect by firing their own weapons at him. The suspect sustained 15 gunshot wounds as a result of the police shooting and is now confined to a wheelchair.
The suspect initially faced numerous criminal charges, including aggravated assault, attempted murder, and multiple weapons offenses.
Now the suspect has been sentenced to 20 years in New Jersey State Prison. The suspect would have faced more severe punishment if he had gone to trial in Bergen County Superior Court, but he avoided trial by reaching a plea agreement with prosecutors. In exchange for the suspect pleading guilty on the most serious charges of attempted murder and aggravated assault, Bergen County prosecutors agreed to drop the remaining charges.
For further information about this case, see the NJ.com article, "Gang Member Gets 20 Years for Shooting at Cops During Chase."