Bergen County NJ Restraining Order Lawyers
Bergen County NJ Restraining Order Attorneys with offices in Hackensack, New Jersey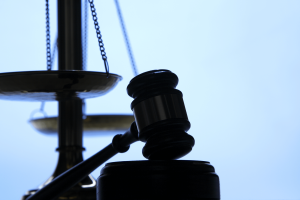 Do you need a lawyer for a domestic violence restraining order in Bergen County? We can help.
At the Tormey Law Firm LLC located in Hackensack, New Jersey, our Bergen County NJ restraining order attorneys handle temporary and final restraining orders at the Bergen County Superior Court every week. In fact, many times our attorneys have multiple final restraining order trials in one week. As a result, our attorneys have literally handled hundreds of restraining order cases and have the expertise and experience to assist you with these very serious matters. If you or a loved one is in need of a Hackensack NJ restraining order lawyer, contact our offices today for immediate assistance at (201)-330-4979.
Restraining orders in NJ are civil in nature, they are not criminal. However, they can have serious long-lasting implications on your life if a final restraining order (FRO) is issued against you. For example, you must be fingerprinted, placed in a state-wide database for domestic violence offenders, you can't own firearms, it could impact your immigration status if you are not a US citizen, and it could impact any professional licenses you may have. In addition, these restraining orders in New Jersey are permanent and never expire.
Now, if a temporary restraining order (TRO) has been issued against you, the final restraining order hearing is usually scheduled within 10 days of the issuance of the TRO. You can represent yourself at this hearing or you can hire counsel to represent you. The judge will take testimony, look at evidence, and determine whether or not all of the elements are met to issue a final restraining order. The three elements required to obtain a permanent restraining order in NJ include:
A predicate act of domestic violence (i.e. harassment, stalking, assault, terroristic threats, etc.)
A prior history of domestic violence
The restraining order is necessary to protect the safety and well-being of the plaintiff
If the judge determines that all of these elements have been satisfied, he or she will issue a final restraining order. They can also order domestic violence counseling, fines, and they can order the defendant to pay the lawyer fees for the plaintiff (if applicable). On the other hand, if the judge determines there is insufficient evidence to issue a final restraining order, the case is dismissed.
Need Lawyer for Restraining Order Bergen County? Call Us Now
For additional information regarding your Bergen County NJ restraining order matter, contact our experienced Hackensack NJ restraining order lawyers now for a free initial consultation at (201)-330-4979.