Teaneck NJ Police Arrest Man Accused of Driving Stolen Car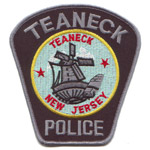 Teaneck New Jersey police officers arrested a man accusing of driving a stolen motor vehicle and possessing marijuana and counterfeit money.
The suspect was detained and then arrested by Teaneck cops in a Best Stop parking lot. The Teaneck Police Department sent several officers to the parking lot after receiving word that a stolen car was in the lot. Teaneck NJ police officers kept the vehicle, a 2009 Mercedes ML350, from leaving the scene.
According to law enforcement, the car had been reported stolen out of South Hackensack. Teaneck cops ordered the driver out of the motor vehicle and searched both him and the car. The search of the car allegedly turned up marijuana, a stolen sweater, and at least two counterfeit $50 bills.
According to authorities, the suspect said that the marijuana was his and that he was aware that the motor vehicle was stolen.
The suspect is a 47-year-old resident of Teaneck and has been charged with numerous criminal offenses, including receiving stolen property, credit card theft, money laundering, and simple possession of marijuana.
A passenger in the motor vehicle has also been charged with a crime: theft of movable property. That's because he reportedly confessed to having stolen the sweater from a store in the Garden State Plaza in Paramus, New Jersey.
For more information about this case, see the Teaneck Patch article, "Teaneck Man in Stolen Car Found with Marijuana, Counterfeit Money: Police."