Does my out of state medical marijuana card work in New Jersey?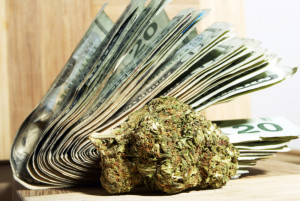 Many clients call our office to ask whether or not their out of state medical marijuana card (California, Colorado, etc.) is valid in New Jersey? The answer is no. Marijuana is illegal in New Jersey unless it is being used for medical purposes and has been prescribed by a doctor in New Jersey. You must first obtain a valid medical marijuana card in New Jersey and then legally obtain the marijuana from one of the NJ dispensaries for you to be legally in possession of marijuana. Currently, there are 5 valid dispensaries in NJ, with a sixth scheduled to open in Secaucus. The remaining five are in Montclair, Woodbridge, Cranbury, Bellmawr, and Egg Harbor.
So, other states do not have a right to tell New Jersey what to do. For example, an out of state gun permit is not valid in New Jersey. You would have to obtain a gun permit in New Jersey to legally possess a firearm in New Jersey. Same goes for your medical marijuana card. As soon as a California resident who has validly obtained medicinal marijuana in California, leaves the state with that marijuana they are no longer legally in possession of it. In addition, obtaining the marijuana illegally in New Jersey and then pointing to a California or Colorado medicinal marijuana card is not a valid defense. Finally, if a valid medical marijuana card holder in New Jersey buys marijuana off the street they are still illegally in possession of that marijuana. They are only permitted to buy it from one of the state approved dispensaries.
If you have additional questions about marijuana in New Jersey, feel free to contact our criminal defense attorneys for more information at (201)-330-4979.