Bergenfield NJ Woman Faces 20 Years in Prison on Cocaine Distribution Charges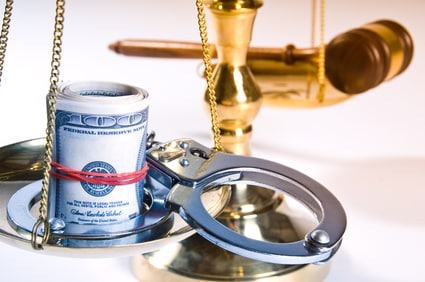 A Bergenfield NJ woman is probably headed to New Jersey State Prison after she entered a guilty plea on very serious criminal charges of distributing cocaine.
The suspect, a 37-year-old female from Bergenfield, New Jersey, faced criminal charges in connection with receiving a package that contained two kilos of cocaine. Since the package went through the US mail system and crossed state lines, it affected interstate commerce and therefore resulted in federal criminal charges (as opposed to NJ drug crime charges).
United States prosecutors said that the parcel received by the suspect had initially been sent from Puerto Rico.
Once the suspect got the package filled with cocaine, she was allegedly planning to sell the drug in New Jersey and New York with another person.
That other person, a man from NY, was charged as a co-conspirator in the drug trafficking operation.
Bergenfield NJ law enforcement opened an investigation into the suspect after getting an anonymous tip about drug distribution in the area.
Shortly after the suspect received the cocaine-filled package on March 24, 2015, she was arrested by federal officials.
The suspect was subsequently charged with the federal crime of conspiracy to traffic cocaine.
Now the Bergenfield New Jersey woman faces severe criminal penalties after she made a plea deal with US prosecutors in the case.
The suspect will need to make an appearance in U.S. District Court, located in Newark New Jersey, for a formal sentencing hearing. When the suspect is sentenced by the federal judge presiding over the drug case, she could potentially be sentenced to a term of incarceration of 20 years in federal prison.
For further information about this case, check out the NJ.com article, "N.J. Woman Who Accepted Mail Delivery of Cocaine Faces 20 Years."