Fair Lawn NJ Teen Counselor Accused of Sexually Assaulting Young Girl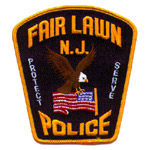 A teenager was recently accused of sexually assaulting a 6-year-old girl at a Fair Lawn New Jersey summer program.
The 17-year-old suspect volunteered as a counselor at the English Language Learner summer enrichment program at Lyncrest Elementary School. The school is located in Fair Lawn, New Jersey. The alleged victim in the case was a young student who was attending the summer program.
Bergen County NJ prosecutors believe that the suspect engaged in "inappropriate sexual activity" with the victim on several occasions over an unspecified period of time.
Following an investigation, Fair Lawn police arrested the suspect. The teenage suspect now faces a number of sex crime charges, including aggravated sexual assault, criminal sexual contact, and endangering the welfare of a child.
The suspect faces severe penalties for the alleged sex crimes. However, those penalties could vary, depending on whether the suspect is ultimately charged as an adult or a juvenile. N.J.S.A. 2C:14-2 stipulates that anyone who commits a sexual assault against a minor child under the age of 13 may be charged with a first degree criminal offense. If convicted of first degree aggravated sexual assault, the suspect could be sentenced to 10-20 years in NJ State Prison.
Additionally, the suspect could be required to register as a sex offender under Megan's Law.
After the suspect was placed under arrest and charged, he was transported to the Bergen County Juvenile Detention Center in Teterboro, NJ.
To learn more about this case, check out the NJ.com article entitled "Teen Counselor Accused of Sexually Abusing Girl, 6."