Eluding Charges for Man Who Led Tenefly Police on Car Chase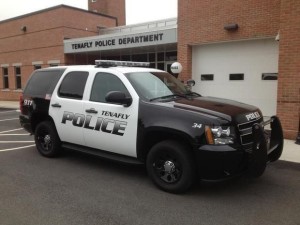 A Tenafly Police officer was monitoring traffic for speeders on Route 9W Wednesday at approximately 1:30 am when he noticed a Toyota sedan travelling slowly with no headlights. When the officer pulled out, the car sped up and attempted to evade the officer. Officers from Cresskill, Alpine, and other departments took part in the pursuit before the car was finally stopped on a dead-end street in Alpine.
Police determined that the vehicle had been stolen from a rental lot at LaGuardia Airport.
The Bronx, NY driver was charged with eluding and other traffic offenses following the pursuit. Bail was set at $15,000. The passenger was also charged with unlawful taking of a means of conveyance and held in the Bergen County jail on $2,500 bail.
Eluding a police officer is either a second or third degree crime in New Jersey, carrying possible penalties of up to ten years in a New Jersey State Prison or possible entry into the Pre-Trial Intervention (PTI) program. Monetary penalties can range up to $150,000.
If you have been charged with this or another crime, it is imperative that you contact an experienced criminal defense lawyer for help. The Tormey Law Firm is an aggressive trial team with experience defending clients charged with criminal offenses throughout New Jersey. As an example, the firm was able to successfully get PTI for a client charged with second-degree eluding.
Contact our offices in Hackensack or Morristown anytimg at (201)-330-4979 for a free consultation about your case. Don't hesitate to obtain experienced representation right away to protect your rights and freedom.