North Arlington Man Charged With Beating 6-Year-Old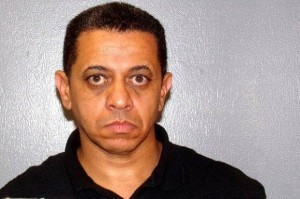 School officials in North Arlington spotted bruises on a 6-year-old child, prompting them to alert the North Arlington Police Department who consequently notified the Bergen County Prosecutor's Office Special Victims Unit.
Atef "Alex" Shenouda, 44, was held on $100,000 bail in the Bergen County Jail following his arrest Friday on charges that he endangered the welfare of a child. The child was interviewed by investigators from the Prosecutor's Office, allegedly disclosing specific details about being struck on the legs and back.
If convicted of endangering the welfare of a child, Mr. Shenouda could face from three to ten years in New Jersey State Prison on each count, depending on the degree of the crime. Additionally, fines could be imposed up to $150,000 and additional surcharges could apply.
If you or anyone you know faces these or other charges, it is in your best interest to obtain a skilled criminal attorney right away. Do not delay in hiring legal representation immediately in order to protect your rights. The Tormey Law Firm is an aggressive trial team that has extensive experience defending clients against criminal charges throughout New Jersey.
We are available 24 hours a day to speak with you about your case. Call us at (201)-330-4979 for a free consultation.
For more information, access the following article: $100G Bail for North Arlington Man Charged With Beating Child, 6