Pedestrian Killed Crossing Route 17 in Upper Saddle River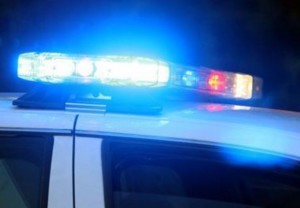 A man was killed on Thursday, September 11th while attempting to cross Route 17 in Upper Saddle River in the middle of the night.
According to Upper Saddle River Police Detective Lieutenant Ed Kane, the man was returning from a gas station convenience store when he was struck by a minivan traveling southbound on the busy highway.
The man was pronounced dead at the scene of the accident, while the driver of the van was taken to Valley Hospital in Ridgewood. Notably, police have not filed criminal charges against the driver, nor did they issue any motor vehicle summonses in connection with the incident.
Although this death was a deemed an accident and authorities did not find the driver at fault for the pedestrian's death, a driver in similar circumstances could find him or herself facing criminal charges. For instance, an individual accused of driving while under the influence during an accident that resulted in a pedestrian's death, could be charged with vehicular homicide under NJ law. Likewise, a driver could be charged with vehicular homicide if he or she was allegedly using a handheld cellphone at the time of the accident.
Vehicular homicide is a second degree crime in New Jersey, carrying penalties which include a 5 to 10-year state prison sentence, with a minimum 3-year period of parole ineligibility and fines up to $150,000. If the accident took place within one thousand feet of a school, the charges could be elevated to first degree, which are punishable by a maximum prison sentence of 20 years and fines up to $200,000. Either of these charges would also require a driver's license suspension ranging from 5 years to life upon conviction.
For more information , access the following article: Man killed crossing Route 17 in Upper Saddle River
Man killed crossing Route 17 in Upper Saddle River
Man killed crossing Route 17 in Upper Saddle River – See more at: http://www.northjersey.com/news/man-killed-crossing-route-17-in-upper-saddle-river-1.1086867#sthash.xdNDpWrf.dpuf
Man killed crossing Route 17 in Upper Saddle River – See more at: http://www.northjersey.com/news/man-killed-crossing-route-17-in-upper-saddle-river-1.1086867#sthash.xdNDpWrf.dpuf