Hackensack Man Charged with Exhibiting False Documents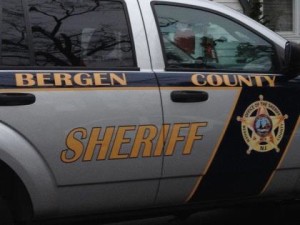 A 49-year-old Hackensack man was recently arrested by officers from the Bergen County Sheriff's Department after he allegedly attempted to use a fake driver's license to obtain a new one from the Lodi Motor Vehicle Commission.
Victor Olivo Alvarez-Sanchez was arrested on September 10th, at which time he was charged with possessing and exhibiting a fictitious driver's license. Alvarez-Sanchez is currently being held on $7,500 bail in the Bergen County Jail and could be facing significant time in New Jersey State Prison if convicted.
According to N.J.S.A. 2C:21-2.1, "a person who knowingly exhibits, displays or utters a document or other writing which falsely purports to be a driver's license, birth certificate or other document issued by a governmental agency and which could be used as a means of verifying a person's identity or age or any other personal identifying information is guilty of a crime of the third degree." These crimes are punishable by a term of incarceration ranging from 3 to 5 years in New Jersey State Prison, in addition to a fine of up to $15,000.
The defendant could also be charged with possession of a fictitious license, which is a fourth degree crime. Although fourth degree charges are considered less serious than third degree charges, they are still indictable felonies in New Jersey and can entail a prison sentence of up to 18 months.
It is also important to note that a person convicted of either of the above offenses is subject to a driver's license suspension for a period of between 6 months and 2 years, which commences on the day the sentence is imposed. In addition, Falsifying Government Documents is considered a crime of moral turpitude and therefore, may have implications related to immigration status.
If you or anyone you know has been charged with these or similar offenses, the consequences can be serious, resulting in substantial prison terms and financial penalties. Don't delay in hiring legal representation to protect your freedom and your rights.
For additional information, see the following article: Bergen sheriff's officer nabs Hackensack man with bogus driver's license at Lodi MV