3 Years In Prison For Hackensack Man Who Pointed Loaded Gun At Teen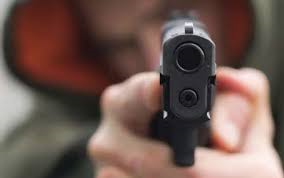 A defendant facing a host of criminal charges related to weapons and assault, among others, pleaded guilty to one charge in Bergen County Superior Court, after reaching an agreement with the Bergen County Prosecutor's Office which allowed for the dismissal of the other charges against him.
Jahad Jones of Hackensack recently entered a guilty plea, admitting to charges that he pointed a .40-caliber Smith & Wesson handgun at a teenage neighbor on August 19, 2012. The incident reportedly arose out of allegations regarding a possibly stolen cell phone and threats allegedly made by the victim against Jones' youngest brother.
Jones was said to have purchased the gun after learning of the alleged threats, subsequently confronting the victim with the weapon while accompanied by his brother. Assistant Bergen County Prosecutor Nicholas Ostuni indicated that authorities believe Jones posed a serious threat to public safety and that further violence was likely to have occurred if it was not for the victim's compliance. Jones' sister reportedly arrived toward the end of the incident and instructed the brothers to get dispose of the weapon, which was later recovered in a parked vehicle with a broken window.
In exchange for Jones' guilty plea and three-year recommended sentence, the Bergen County Prosecutor's Office has recommended that his brother and sister be sentenced to probation only, with no period of incarceration. Had Jones decided to go to trial, he would have been facing charges including the following: conspiracy; possession of hollow-point ammunition; illegal possession of a handgun; aggravated assault; a "certain persons not to have weapons" offense; hindering prosecution; lying to police; and use of a minor to commit a criminal offense.
For more information, access the following article: Hackensack man gets 3 years for pointing loaded gun at teenage neighbor