Teaneck Woman Allegedly Uses Prostitution Scam in Robbery Conspiracy
By Travis Tormey posted in Theft Offenses on Tuesday, April 1, 2014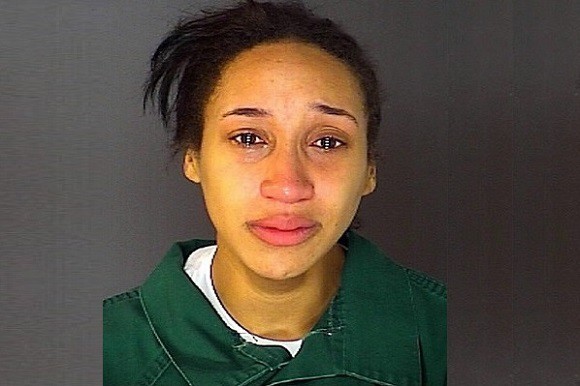 A woman from Teaneck, New Jersey was recently indicted in Bergen County on charges including first-degree robbery, conspiracy to commit robbery, and aggravated assault, for allegedly conspiring to lure a man with sex in order to rob him.
22-year-old Teaneck resident Latice Wilson is accused of agreeing to have sex with a 59-year-old man from Englewood, New Jersey in exchange for $60 in an incident that occurred in Teaneck. Wilson allegedly took the man behind a building located near Teaneck Road where her underage boyfriend assaulted and robbed him.
Per police reports, the victim sustained injuries including a broken jaw, a dislocated arm, and loose teeth. Latice's 17-year-old boyfriend allegedly caused these injuries, attacking the victim while wearing a ski mask and subsequently stealing $150 in cash as well as a number of the man's credit cards.
Following the incident, the victim was treated at Holy Name Medical Center in Teaneck and police took both Wilson and her boyfriend, whose identity remains undisclosed due to his status as a juvenile, into custody.
Wilson is currently being held at the Bergen County Jail, with her bail set at $150,000, which represents a significant reduction from the original amount of $350,000.
Of the charges she is facing, those for first-degree robbery qualify as the most serious in terms of the potential penalties associated with a conviction. Robbery offenses, which are governed N.J.S.A. 2C:15-1, can be classified as first or second degree crimes. Since Wilson has been charged with a first degree offense, which is considered the most serious type of crime under the New Jersey Criminal Code, she will be subject to a significant term of incarceration if she is ultimately convicted.
First degree offenses are punishable by a sentence ranging from 10 to 20 years in New Jersey State Prison. In addition, robbery crimes are among those enumerated under the "No Early Release Act," which requires those convicted of such offenses to serve 85 percent of the sentence imposed before becoming eligible for parole.
Clearly, with such serious potential punishments and Wilson's 2-year-old child in mind, she will have many factors to consider when determining how to proceed with her case. Overall, obtaining the best possible defense attorney to serve on her behalf would be a critical investment in her future.
For more information pertaining to this case, access the following article: Teaneck woman charged in sex-for-cash beating, robbery