Officers Discover Heroin and Save Puppy During Traffic Stop on Bergen County Highway
By Travis Tormey posted in Drug Charges on Monday, April 14, 2014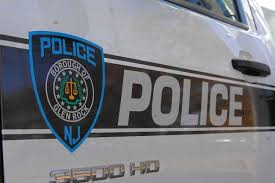 A recent traffic stop, conducted by officers from the Glen Rock police department, became a much more significant incident when police discovered evidence of drugs in the vehicle and subsequently crossed the highway in order to save the dog that jumped from the car.
According to Glen Rock Police Detective Sergeant Eric Reamy, officers stopped the vehicle on Route 208 at approximately 3 p.m. on Sunday, April 13th for an equipment violation. They found three passengers in the car at the time, as well as a pit bull puppy. Per reports, the officers also noticed drug paraphernalia in plain view, at which time they decided to search the vehicle.
The K9 Unit from the Bergen County Sheriff's Office was then called to the scene to assist in the investigation. According to Sergeant Reamy, law enforcement officials discovered heroin in the vehicle and one of the passengers was carrying heroin on his person. All three of the passengers are facing drug-related charges as a result.
During the search, the young dog that was in the car dangerously fled across the highway. Fortunately, the officers were able to retrieve the puppy and it emerged from the incident unscathed. The passengers in the vehicle, on the other hand, are now facing drug-related charges, which likely include possession of heroin and possession of drug paraphernalia.
Charges involving possession of heroin offenses, codified under N.J.S.A. 2C:35-10, are considered crimes of the third degree, which are punishable by a term of incarceration ranging from 3 to 5 years in New Jersey State Prison. Defendants who are ultimately convicted of these offenses may also face a fine of up to $35,000. However, if the defendant does not have a prior criminal record, he or she may be eligible for a diversionary program known as the Pre-Trial Intervention (PTI) program.
For more information pertaining to this case, access the following article: Glen Rock, Hawthorne police rescue pit bull puppy during Route 208 drug stop