Hackensack Man Indicted for Sex Crimes in Bergen County
By Travis Tormey posted in Sex Crimes on Sunday, April 6, 2014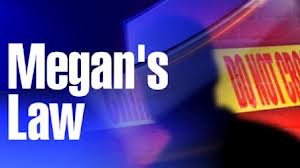 A Hackensack man, previously charged with the sexual assault of a 15-year-old girl, is now facing charges for aggravated sexual assault against the same victim in connection with events that allegedly began five years earlier.
36-year-old Hackensack resident Nicholas "Troy" Jackson was recently indicted by a grand jury in Bergen County and is charged with four counts of aggravated sexual assault in the first degree as well as endangering the welfare of a child. He is accused of committing these crimes between 2006 and 2012, beginning when the victim was just 10-years-old.
In an incident at a party in June of 2012, authorities say Jackson and 3 of his friends recorded themselves on video as each engaged in sexual intercourse with the same victim, who was 15 at the time. The three others who were charged in connection with this incident, 40-year-old Justin Elliott, 25-year-old Steven Conti, and 45-year-old Anthony Duane Spray, all pleaded guilty in exchange for plea agreements from the Bergen County Prosecutor's Office.
On the other hand, Jackson's case is still pending and the charges included in the indictment against him are considered extremely serious in New Jersey. According to N.J.S.A. 2C:14-2, which governs first degree aggravated sexual assault offenses, those convicted of these crimes are subject to significant penalties.
If Jackson's case proceeds to trial and he is found guilty, he may be sentenced to a term of incarceration ranging from 10 to 20 years in New Jersey State Prison, 85 percent of which must be served before he becomes eligible for parole, per the No Early Release Act (known as the "NERA"). He will also be subject to mandatory registration as a sex offender under Megan's Law and lifelong community supervision.
For more information pertaining to this case, access the following article: Grand jury: Hackensack man had sex with girl, 10